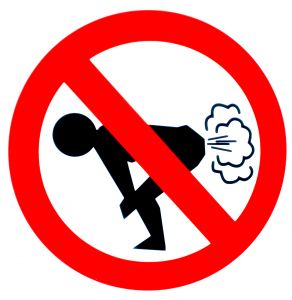 Yep, first I covered crapping in the field, now I am down to fart jokes…but actually this is no joke.
Article locate on Marine Times Battle Rattle
Marines not being allowed to fart…sounds like a parade without the band, day without sunshine, ice cream without sprinkles, bread without…well, you get the idea.  I mean seriously..how will be be able to live with ourselves if we don't allow little moments like this to continue in the ranks….
And yes, they do burn…wrestling camp when I was 15 introduced me to this fact…
Apparently passing gas in front of our Afghan allies, the ANA and ANP (Afghan National Army and Afghan National Police) offends their sensitive nature.  Well, so does the ANA and ANP showing up high for patrols and harboring Taliban moles that shoot our troops offends us as well.
Seriously, whomever in the higher echelons of the USMC hierarchy that came up with this policy must be sniffing his own wind, or have his head firmly planted up his own "4th point of contact"  (find a paratrooper for an explanation).  I swear this, right now in a grave somewhere Chesty Puller is rolling over, and ripping a huge one at the thought that micromanaging of one of the world's elite fighting forces has come down to this. 
And no, I could not write about this without adding this classic from Blazing Saddles…